For the third time, Netflix has covered Stranger Things with cover art, and the latest one is for the season 3 music cover, which was released in the past two days and will be out on October 27th. This music cover shows the Stranger Things logo with "Stranger Things" on it.
 It's time to reveal the cover art of Stranger Things' new season!
The boys are all dressed up, and they look amazing. We can't wait for you to see it!
It's been eight years since Stranger Things hit TV screens in October 2016. The show has become one of Netflix's biggest hits and is continuing with its second season, which will be released sometime this year. So, we thought it was time to share our Stranger Things cover art featuring the characters Eleven, Hopper, Mike, and Will. It's been a wild ride. Stay tuned.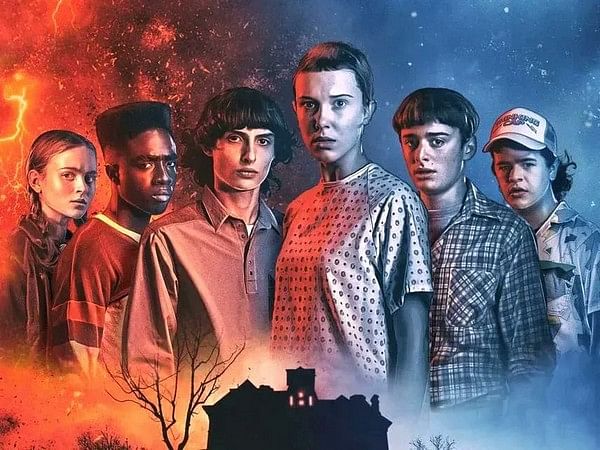 A fan-made Stranger Things cover for the show's theme song
I'm not the most talented musician, but I've been a Stranger Things fan since season one. I've always wanted to create my music cover for the show's theme song.
As soon as the season 2 trailer dropped, I knew I needed to create something special. The original Stranger Things theme song is super catchy, and I wanted to ensure it would fit the show's theme.
So I started looking for inspiration. I found the cover art for the first season on Twitter and knew I had to create something similar.
I then set out to find the right artist to help me create the cover art. I came across a few artists willing to help, but none seemed to fit what I sought.
That's when I decided to make the cover myself. I'd seen plenty of other cover art that inspired me to create something unique.
I searched for music that matched the style of the original cover art and settled on a track called "Stranger Things" by the band The Weeknd.
The track's lyrics and beat were perfect for the scene, and I came up with a visual idea combining the original and the Weeknd cover art.
The final product is now up on my website, and I'm looking forward to seeing the reaction from the community.
The result is a new cover art that I think is better than the original.
Some more Stranger Things music covers
This time, we're showcasing more covers from the first season of the Netflix hit series. We've got four songs from the show's soundtrack, released in August.
I've included some of my favorite covers of the songs from the show. They're all from artists like M83, Post Malone, and more.
I love this song. I think it's one of my favorite songs by The Weeknd. It's a cover I've heard several times over the years. I remember seeing it on the radio as a kid, and the next thing I knew, I was listening to the original version on YouTube. The soundtrack is available now on Apple Music, Spotify, Tidal, and Amazon Music.
Stranger Things music cover art for Halloween
This post will reveal the cover art of Stranger Things' upcoming Halloween-themed episode.
I'm a huge fan of the show and the soundtrack, so I've created a special playlist of songs to play during Halloween episodes.
The playlist has five tracks, each featuring different artists involved in making the show.
The song "Can't Get You Out Of My Head" is by R&B singer and songwriter Tinashe. It was released as the lead single from her album, Aquarius. "Mystery Road" is by The Weeknd, one of the biggest international music stars. "Ride On Time" is by The Beach Boys. "Get Down" is by the Australian rock band Tame Impala.
The original Stranger Things soundtrack
The boys of the Hawkins National Laboratory are back for season two of Stranger Things, and they're bringing a whole new level of terrifying adventure with them.
While the show is all about a bunch of kids being hunted by a Demogorgon, the music is about nostalgia and a bit of heart.
I created a playlist of songs from the show's first season that inspired me, and everyone will love.
Frequently asked questions about Stranger Things
Q: How did you develop the idea for Stranger Things' music cover art?
A: I had just seen the Netflix series when it was still in production. I loved the show's look and wanted to be a part of it. I worked with my friend Brian Leach to develop some ideas. We came up with a concept we liked, and after that, we contacted Michael Cregan (aka the composer) and gave him a list of songs we thought would fit the show. He loved the idea of our ideas and wrote a score specifically for our cover!
Q: What are some of your favorite covers?
A: One of my favorite covers is "You Make Loving Fun" by the Monkees because it was released during the height of the Monkees' popularity. The other is "A Whiter Shade of Pale" by Procol Harum.
Q: Do you remember when you first heard the theme song for Stranger Things?
A: I don't remember exactly, but it was in 2011 when I moved to Los Angeles. My agent called to say they wanted me to audition for the series, and I loved it. I was excited. I didn't know what to expect, but I was nervous too. I didn't know what to expect from the casting director either. He came to my house and watched some YouTube videos of me doing cover songs. He liked what he saw. I went into the room and sang. It was just the song "Don't Worry, Be Happy" by Bobby McFerrin.
Top Myths About Stranger Things
The Stranger Things cover art was made by a famous artist.

The Stranger Things cover art will be displayed on billboards and in magazines.

The Stranger Things cover art will be used for other movies.
Conclusion
This is a piece I did for the season 2 soundtrack of Stranger Things. The cover art was done by my friend, Michael T. Smith!
He created the piece from scratch using his original artwork.
He has some great tutorials on his website if you're looking to start creating your cover art for music.
For those unfamiliar with Michael T. Smith, he is a great artist specializing in album covers, book covers, and more.
He's also been featured on the cover of Billboard Magazine and is one of the top 5 artists on DeviantArt, where I got him to create this piece.
The song is called "The Monster" by the New Deal band. I hope you enjoy it! And please do leave me a comment or follow me if you're interested in any future collaborations. Thanks! Hey all, Here's a piece I did for the season 2 soundtrack of Stranger Things. The cover art was done by my friend, Michael T. Smith! He created the work from scratch using his original artwork.